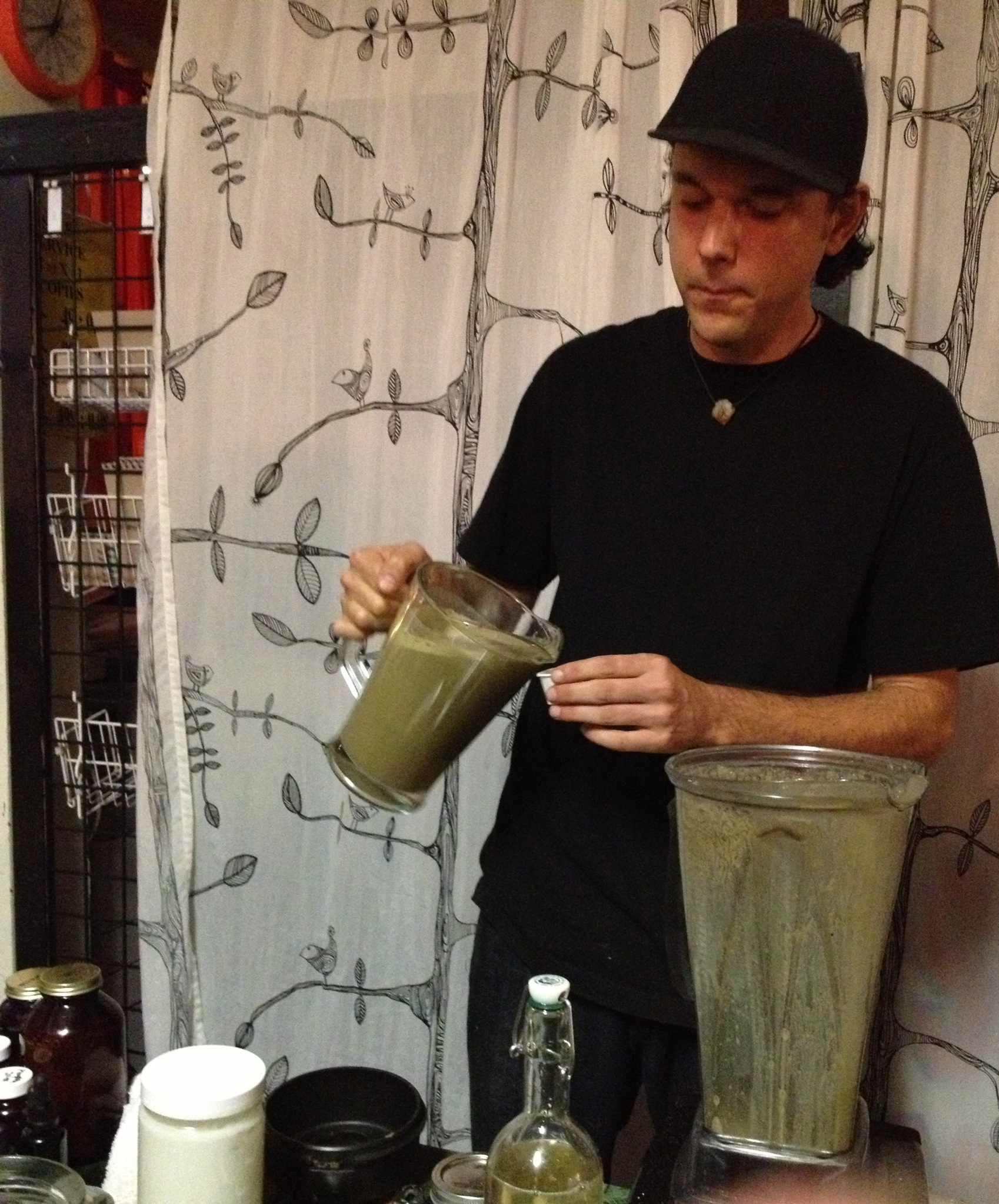 The Lazy Hummingbird Coffee and Teahouse in Ocean Beach was aflutter Thursday night with music, elixir-making demonstrations, music, and raw chocolate fueled dancing for a fundraiser benefiting Jeans4Justice, a nonprofit organization striving to end sexual violence. Herbalist Michael Paul concocted herbal raw chocolate macaroons and a seed-milk based elixir full of vitamins, minerals, and herbs. About 10 ingredients into the Vita-mixed creation I started to wonder how the combination of such good-for-me-additions like powdered spirulina and ground manzanita could meld into a luscious dessert like drink. Minutes later I was sipping a delicious chocolate-infused shake.
Music by Vicious Phishes, Dillon and Jen, and harpist Amanda Odish rounded out the evening and inspired folks young and old to shake a leg for the cause.
To learn more about Michael Paul's herbal chocolates and his mobile tonic bar visit his website.